The only true tour and activity
plugins for Woocommerce
Travel websites simplified
Leverage the power of Woocommerce and WordPress
to create a purpose built travel booking machine.
Build for free
Create, build and launch your website for free! Built for tour operators, activity providers or travel agency websites. Create an incredible website with bookings and payments in a few hours using the iTripy Trip plugin for Woocommerce and WordPress.
Theme ready

Whether you are an experienced programmer, travel operator or online travel agency the iTripy suite of plugins works with any theme. Design your own or chose from the millions of themes online. iTripy plugins are SEO optimised, scalable, and multilingual ready.
Powered by Woo

Woocommerce is awesome! The iTripy plugin suite are the only travel specific plugins to be fully integrated in Woocommerce. Leverage the power of Woocommerce on your website e.g. cross-selling, related products, deposit payments, taxes and levies, customized emails, and thousands of payment gateways.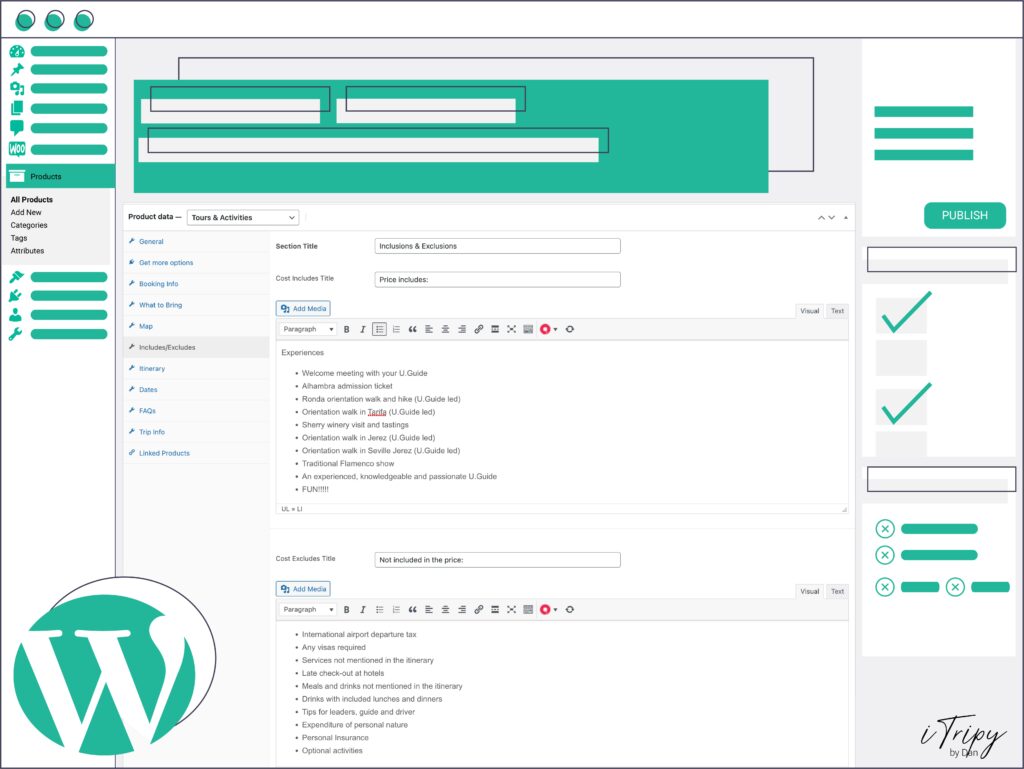 Get started…
Welcome to Woocommerce for travel, tour and activity providers. Create wonderful travel products with ease for any WordPress site.
Power-up for next level travel websites
Add-on powerful travel specific plugins for multi-currency, availability management, part-payments, other booking system integrations and much more.